DXY was closed again last night:

The Australian dollar is a V-shaped rocket:

The gold could not continue:

Oil is always a dream:

Dirt alludes to recovery:

Minors also:

Emerging stocks are lagging behind:

Junk jumped:

The bonds were watered:

As stocks looked through the gigantic abyss:

Everything is repaired, apparently. Société Générale considers the Australian dollar as the number one currency:
… After two years of budget surpluses and a current account surplus in recent quarters, the country (Australia) is in a better position than most countries to face the current crisis

… Given the relative fundamentals and if the markets become more orderly, it is a profession that should perform.
As China recovers.
That's right, assuming the world and China recover immediately. The extremely volatile Aussie will rebound strongly.
The question is, is the world about to recover? We are approaching the peak of the virus in major economies, so the market is tough in this regard. But it is not the same as economic recovery. We still have not seen serious bankruptcies or bank tensions that surely await us given our situation in the credit cycle.
The American unemployment rate is about to climb. The St Louis Fed sees its unemployment rate at 27%: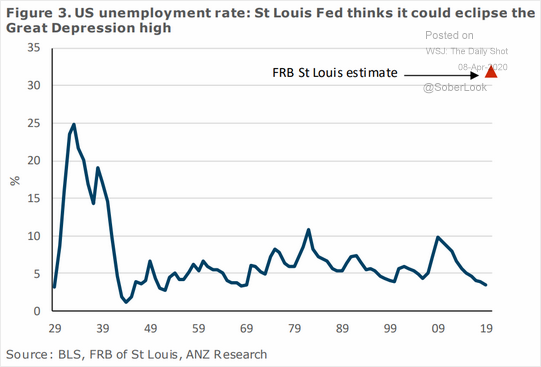 At an astonishing speed: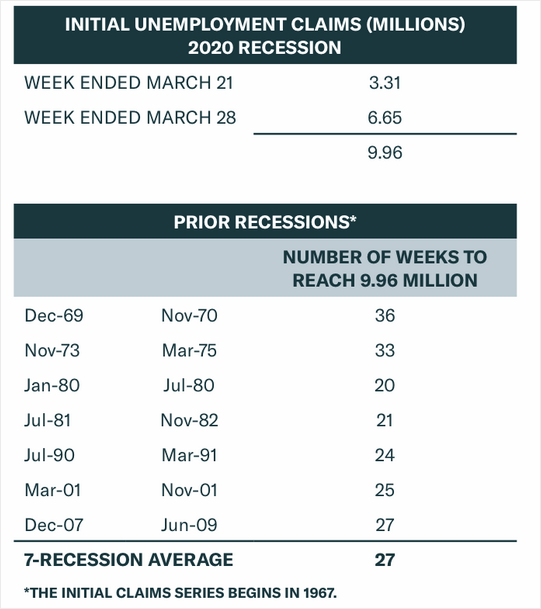 Same as Europe.
And a tsunami of faults will arise everywhere on the banks. Stress is still apparent in the global banking system: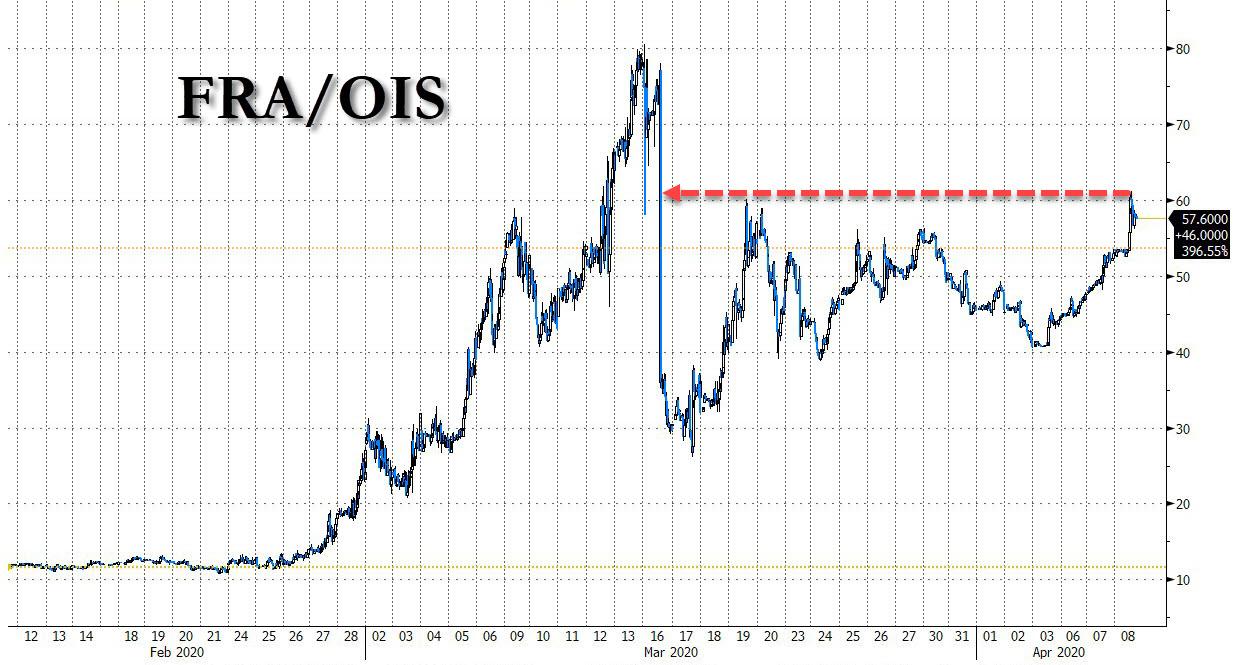 It's one thing to get a V-shaped recovery in an extremely volatile currency. Another to see it in the real economy and for the gains when the default tsunami hits: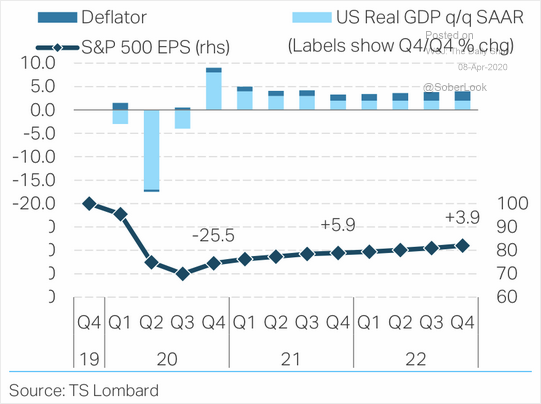 It still feels a lot like a bear market rally for me. If so, the same goes for the Australian dollar.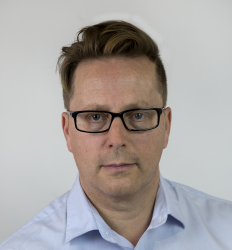 Latest articles by David Llewellyn-Smith
(see everything)