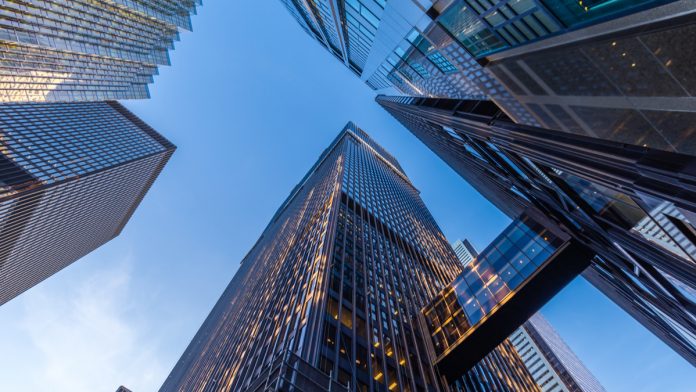 The GBP / CAD pair showed some volatility at the OPEC + meeting on Thursday, but it has calmed down and now continues the lateral trend.
The British and Canadian markets are closed on Good Friday. So investors are focusing on oil prices.
The loonie is slightly bearish today while crude oil prices are falling. Brent is somewhat stable above $ 31, but WTI futures fell more than 7% to $ 23.
Mexico Rejects Production Reduction Proposal
Russia and Saudi Arabia have in fact reached consensus on record production reductions, which should support prices amid declining demand caused by the coronavirus pandemic. However, the agreement is in danger because Mexico does not want to comply with the proposed restrictions.
Mexico was the only participant to reject the proposed production cuts, OPEC said in an official statement. The cartel will not meet again today, but will move discussions to the G20 meeting scheduled later today and tomorrow.
The deal would cut gross production by around 10 million barrels a day in May and June. Saudi Arabia and Russia would each reduce their production to 8.5 million barrels per day, with the rest of the members agreeing to cut production by 23%.
Mexico has said it is ready to reduce its supply by 100,000 barrels per day, instead of the 400,000 barrels offered per day.
Despite this, OPEC should not abandon its initiative to limit production, as there is no alternative to support prices at the moment.
Aldo Flores Quiroga, the former Mexican Vice Minister of Petroleum, said:
"Mexico can and must join the international community to stabilize the oil market. Reducing production is both necessary and possible. It's the responsible thing to do nationally and internationally. "
Amrita Sen, chief petroleum analyst at Energy Aspects, suggested that Mexico shouldn't be a barrier:
"Saudi Arabia and Russia had to cut anyway, and these cuts also allow them to gain political points. "
Canada reported yesterday that the unemployment rate jumped to 7.8%, as the market lost more than one million jobs last month. Economists predicted that the unemployment rate would increase to 7.2% while the number of unemployed would increase by 350,000.
---
Currencylive.com is a news site only and not a currency trading platform.
Currencylive.com is a site managed by TransferWise Inc. ("We", "We"), a Delaware company. We do not guarantee that the website will operate continuously or without error or that it will be free from viruses or other harmful components. The content of our site is provided for informational purposes only and is not intended to be an exhaustive treatment of its subject. We expressly decline any contractual or fiduciary relationship with you based on the content of our site, you cannot rely on it for any purpose. You must consult qualified professionals or specialists before taking or refraining from any action based on the content of our site. While we make reasonable efforts to update the information on our site, we make no representations, warranties or warranties, express or implied, that the content of our site is accurate, complete or current, and disclaims all implied warranties OF MERCHANTABILITY OR FITNESS FOR A PARTICULAR PURPOSE. Some of the content published on this site has been ordered by us, but is the work of independent contractors. These contractors are not employees, workers, agents or partners of TransferWise and they do not present themselves as one. The information and content published by these independent contractors has not been reviewed or approved by us. The opinions expressed by these independent entrepreneurs on currencylive.com do not represent our views.