The international transfer period started on May 1, 2020 and continues until January 15, 2021. Transfers will be validated from July 1, but transfer forms can already be sent to the IFF for processing. The new transfer period begins with two main transfers from Denmark. They are Mathias Glass and Mike Trolle, both transferred from their Danish clubs to the Swedish IBF Höllviken.
The Danish national team goalkeeper, Mike Trolle transfers to Höllviken. Trolle also played in the Swedish Super League, while representing FC Helsingborg in the 2011/12 season. Trolle is an essential member of the Danish National Men's Team and has represented Denmark three times at the World Men's Floorball Championships.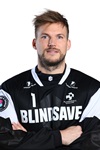 Mike Trolle* (DEN) Goalkeeper – Transfer to Höllviken IBF (SWE) from Hvidovre Attack FC (DEN)
International success:
WFCQ male: 2020, 2014
WFC male: 2018, 2016, 2014
Men's U19 WFC Division B: 2007
Men's U19 WFC: 2009
International men's tournament U19: 2009
International men's tournament: 2019, 2018, 2016, 2014
Male CFE: 2011, 2009
Mathias glass, 19, has been recognized as one of the current talents in the world of floorball. He represented Denmark at the U19 Men's and Men's Floorball World Championships. At the men's WFC in Prague, Glass was the top scorer for the Danish team with four goals. Now he makes his breakthrough when transferring to the SSL Höllviken team.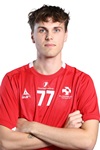 Mathias glass (DEN) Forward – Transfer to Höllviken IBF (SWE) from Benlose FC (DEN)
International success:
Polish Cup: 2019
WFCQ male: 2020, 2018
WFC male: 2018, 2016
Men U19 WFC: 2019, 2017
U19 International Men's Tournament: 2016
International men's tournament: 2019, 2018, 2017, 2016
6 Nations Floorball Challenge: 2018
* = not finished
Changes to transfers during the 2020/21 season
Who will step into the transfer market when floorball finally gets the green light and clubs reopen for competition? It is difficult to be sure, as COVID-19 could affect the coming season. However, we can already see that the current global situation will not prevent players from moving. See the list of transfers here.
As decided by the IFF Central Council, since May 1, 2020, the new transfer fees apply to:
International transfer – 220 CHF
Express transfer – 330 CHF
Intercontinental Visitor Transfer – 110 CHF
Student transfer – 60 CHF
Temporary game transfer – 110 CHF
NOTE! Remember that bank transfer fees are always the responsibility of the sender. The final amount visible on the IFF account is therefore equal to the transfer costs.
All player transfer request forms and instructions on how to complete the transfer are available for download from here.
For more details on the transfer request procedure, please send an e-mail to [email protected] or call Ms. Monika Kraus at +48 739 207 053 during IFF office hours.