The Australian dollar strengthened yesterday evening on the back of continued growth in global reserves. The trigger is a clear weakening of bond support as fears of the virus, the still-pacified Fed and plummeting oil combine to quell inflation concerns.
DXY was weak and EUR strong:
Despite the rally, the Australian dollar is still stuck on the neckline of its head and shoulders top. He is weaker compared to other DMs. In short, it is clearly lagging behind the rise in risk as vaccination and recovery problems multiply:

Gold is escaping the leash to rise against the trend, while oil remains weak:

Base metals raised:

Big miners too. Lagging Australians:

Emerging Markets Shares Still Look Dangerous:

Rubbish ok:

US yields are declining:

Which blew tech and broader stocks up. All rallies:
Westpac has data:
Transferring an event

Federal Reserve Chairman Powell said the March employment report showed improved forecasts, but warned again that the recovery was not complete. The labor market still has significant reserve capacity and vaccination is unevenly spread. Regarding the impending spike in inflation, which is expected to be temporary, he said the Fed would support any sustained growth if necessary by raising rates.

FOMC member Bullard said he fears a premature dose reduction. Fed support should continue until there is more clarity about the economy.

US Weekly Unemployment Claims increased from 728 thousand to 744 thousand (against the expected 680 thousand). The number of repeated applications fell from 3750 thousand to 3734 thousand (against the expected 3638 thousand). In general, the number of claims is still growing due to the outflow of jobs amid a shortage of labor and unused capacity.

Event forecast

New Zealand: Chief Economist RBNZ Ha will actually talk about New Zealand's economic and political outlook at an event to be held at 9:30 am New Zealand time.

Australia: March AiG PSI there has been an upward trend lately as services expand upon reopening. RBA to publish semi-annual report Financial Stability Review…

China: March PPI (market price: 3.6% YoY) and CPI (market price: 0.3% YoY) is expected to rise on underlying effects. march new loans should be strong given the optimism about the forecasts (market calculation: 2.3 billion yuan). Meanwhile, March Money Supply M2 will remain high (market price: 9.5% YoY).

US: March PPI payable; The price pressure on oil production will grow, but will remain moderate.
I still consider this a countertrend rally. In the US, even stronger economic and inflation data are ahead. Credit Suisse agrees:
 Although the first quarter seemed strong for the US dollar, BBDXY rose just 2% qoq. Compared to a 9% decline in the second half of 2020, this is not an impressive result given the sharp rise in long-term US Treasury yields this quarter and the strong rise in US economic growth expectations relative to the rest of the world.

 There is a more complex picture under the surface. Funding currencies such as the euro (-5% against the US dollar) and the Japanese yen (-7.5%) struggled, while other large peers such as the Canadian dollar (+ 1.3%) and the pound sterling (+ 0.8%) with good vaccinations or procyclical histories did well. Likewise, emerging markets with high global growth beta and no apparent vulnerabilities (INR, ZAR, RUB) worked while volatile policies (BRL, TRY, COP) struggled.

We suspect market confidence that the Fed will fight hard to reverse the US hike until the end of 2023, regardless of the strength of the US data, is behind the cool dollar gains so far. If in the second quarter this is more aggressively challenged by the data results, the US dollar could post a pooled gain from the still low levels.

We expect more dollar strength in Q2 against sponsors, targeting EURUSD 1.15, USDJPY 112.50 and USDCHF0.9650. But we see room for pro-cyclical currency ratios that will also outperform investors in another quarter, as long as growth is driven by further US rate hikes rather than by the Fed's fearful and risk-mitigating US inflation rates.

 We expect EURUSD to remain in a moderate downtrend, while there is an asymmetry to further increase the rate differential: our expected range in Q2 is 1.14-1.21 and we would like to sell on the rise to 1.20 … For the USDJPY, our expected range is 107-114 and we are buyers on the downside.

"We continue to see a downside opportunity for the key pro-cyclical euro crosses targeting EURGBP0.8400 and EURNOK9.80. Instead, the slow introduction of the vaccine and increased political resilience to market pressures leaves us neutral against the Aussie and New Zealand dollars against the US dollar. We downgrade our target for USDCAD from 1.2550 to 1.2260 and hope to rise to 1.2700.
That's a pretty fair estimate. After the second quarter, the US begins to fear economic growth as fiscal stimulus ends year after year and China begins to slow down. But this should also be temporary, as we wait for the next round of Biden stimulus to begin in 2022.
I will continue to seize the opportunity for the Australian dollar to move more assets offshore to tune in to greater exclusivity in US growth and the disappearance of China in 2022.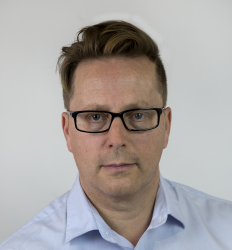 Recent Posts by David Llewellyn-Smith
(see all)