Gold rallied amid a weakening dollar following dovish rhetoric from the Federal Reserve, which failed to show that monetary tightening was inevitable.
Risk sentiment has generally improved after minutes of the Fed's March meeting showed that officials united in the need to see more progress in the recovery before scaling back their massive bond buying program. European stocks and US stock futures rallied on Thursday, while the dollar fell, supporting gold.
Traders will seek further comment from Fed Chairman Jerome Powell, who is due to take part in the global economy debate on Thursday. His persistent adaptive stance on monetary policy has helped contain the rise in Treasury yields, which has wreaked havoc on interest-free gold.
"In recent months, gold has been tracking the long-term real yield on Treasury bonds," analysts at Capital Economics write. "We think long-term real yields will rise a little more, putting more pressure on the gold price."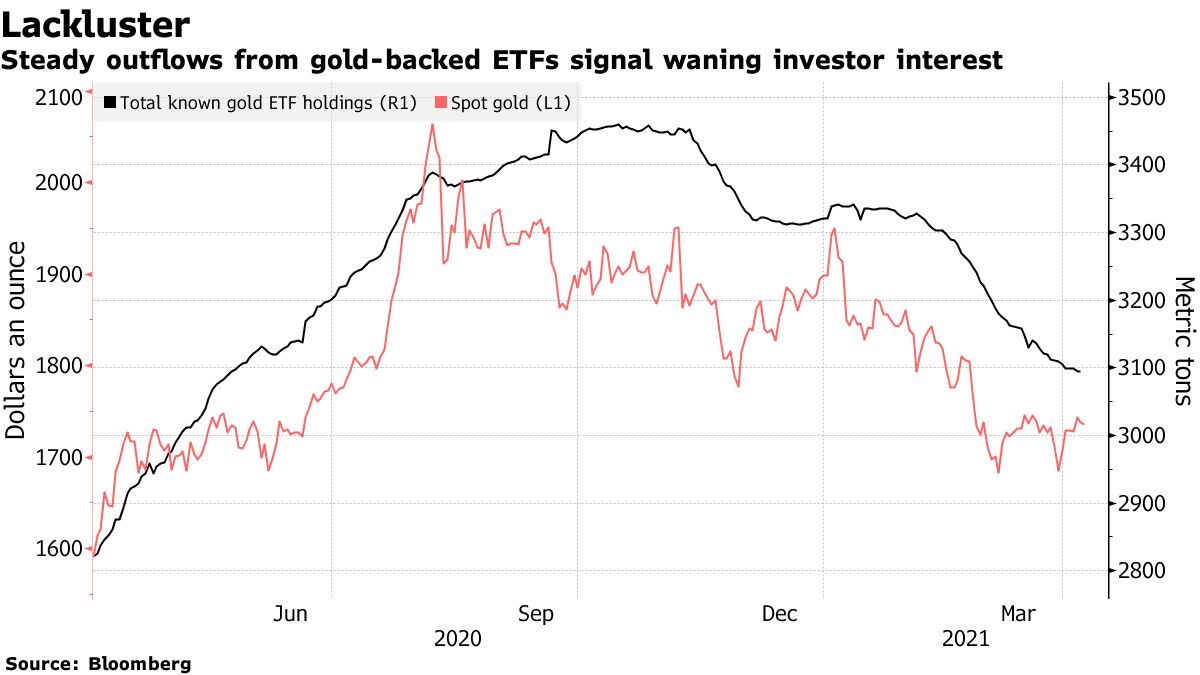 Bullion has dropped about 8% this year amid optimism about the global economic recovery and as rising bond yields have weakened the precious metal's appeal. Exchange-traded funds, one of the main components of gold prices, which hit record highs in 2020, continue to rise. a decline, signaling a decrease in investor interest.
Spot gold rose 0.8% to $ 1,750.75 an ounce by 12:35 pm in London after falling 0.3% on Wednesday. Silver and platinum rose, while palladium remained largely unchanged. The Bloomberg spot dollar index fell 0.2%, canceling Wednesday's gains.