At today's investment webinar (live at 12:30 ET), MB Fund Chief Strategist David Llewellyn Smith, Head of Investment Damien Klassen and Chief Advisory Officer Tim Fuller discuss what's next with the Australian dollar.
On the agenda:
Global and Australian growth
Interest rate differential
Investor sentiment and technical
The relative strength of the US dollar.
Impact of investments
Interaction with other peopleInteraction with other people

Can't go live? Follow content in the form of podcasts or videos through our library of investment webinars.
—————————————
Tim Fuller is the Head of Consulting at the MacroBusiness Fund, which works for Nucleus Wealth.
The information on this blog is general information and does not take into account your personal goals, financial situation or needs. Past performance is not an indication of future performance. Tim Fuller is Nucleus Wealth Management Authorized Representative, Nucleus Advice Pty Ltd Corporate Authorized Representative – AFSL 515796.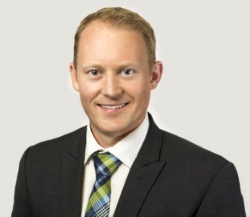 Recent Posts by Tim Fuller
(see all)
Leave an answer
You must be logged in to leave a comment. Login now