All major forex forecasters develop Australian dollar fair value models. These include common variables such as interest rate differentials, terms of trade. Westpak is typical:
Westpac's fair value midpoint of A $ this week is 0.8040, which means A $ is considered cheap below 0.7750. Given the huge rise in iron ore / commodity prices + lower volumetric value, the foreign exchange market appears to be underestimating the rise in fair value. pic.twitter.com/jF1VZaLAjN

– Robert Rennie (@Robert__Rennie) May 3, 2021
All of these models work on the same basic themes and usually produce roughly the same results, currently ranging from 80 to 85 cents.
So why is the Australian dollar comfortably below these prices? The first is that the models may not have been able to adequately capture the new RBA quantitative easing regime. As Morgan Stanley argued yesterday, if this regime is decomposed into negative interest rates, then the Australian dollar will already be valued fairly fairly:

The second reason is that the Aussie currently faces some atypical risks that are not easily quantified in macro quantitative indicators based on previous cycles.
Chief among these risks is Australia's ongoing trade war with China. While the impact on Australia has so far been negligible, down to infinitesimal on an aggregate level, below there is a sharp contraction of trade relations as everything except iron ore and LNG retreats or collapses completely.
The risk profile in the relationship rises as it narrows, especially since if it really got shit, China could simply set a much lower purchase price for iron ore, and miners could do little about it that instantly crash any models. fair value for the Australian dollar.
Third, markets rightly view the current surge in iron ore as temporary. Despite all the hype about new commercial supercycles, there is no such thing in iron ore. There is a lot of supply, it is recovering quickly, and demand is slowing down as quickly as stimulus and catching-up growth in China cease.
Fourth, markets are also wisely trying to ignore the unusual nature of the COVID cycle. This has two aspects. Since the US fiscal policy is more active than that of China, compared to the two previous cycles, the US dollar is much stronger than in similar stages of the cycle. This leadership has been reinforced by the worldwide vaccine success, better than anywhere else.
In short, traditional models of the fair value of the Australian dollar fail to capture the specifics of this cycle and therefore continue to inflate the value of the Pacific peso.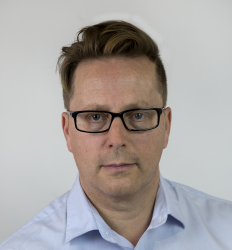 Recent Posts by David Llewellyn-Smith
(see all)