There have been many headlines about cryptocurrencies lately, from Miami to El Salvador. However, the frantic pace of the market has clearly slowed down in the past few weeks. Obviously, you are seeing a change in price sentiment with the sharp drop in Ethereum and Bitcoin prices over the past few weeks.
But other indicators have also been declining lately. Looking at The data dashboard, published by news and research website The Block, provides five more indicators of the market's recent slowdown.
First, the volume of exchange transactions has fallen sharply in recent weeks after a sharp surge at the beginning of the year.
Then, if you look at the premium in the futures market, you will see that it is very high. People have not paid as much for the latest monthly Bitcoin futures on Binance as they did a few weeks ago, suggesting a more subdued atmosphere.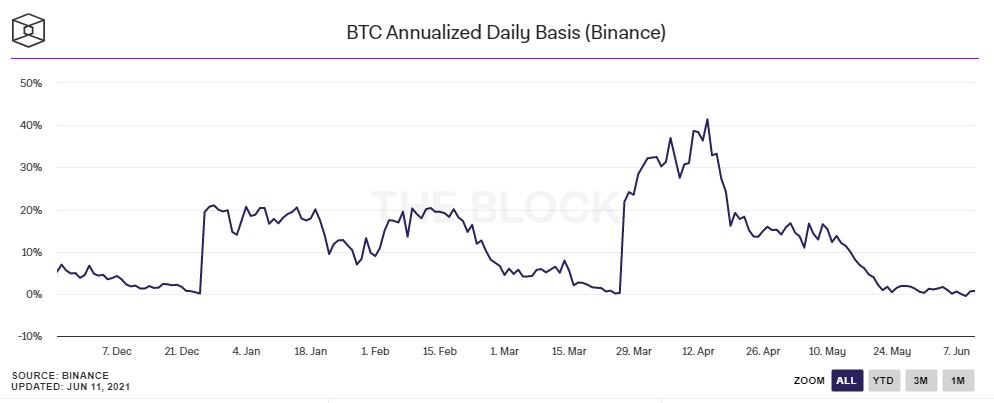 NFT trading has declined (although this is still much more than last year).

The number of new followers for major exchanges has plummeted on social media, which is a good indicator of public interest in this area.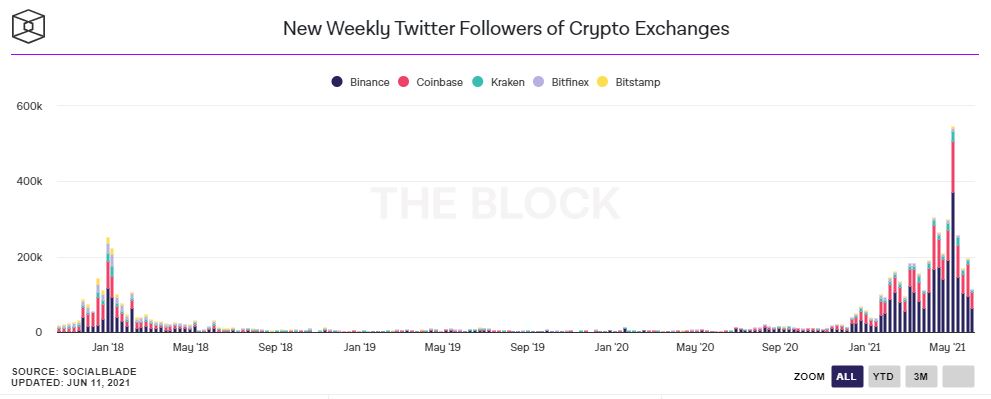 And finally, in the DeFi realm, you can see that the revenue generated by the various protocols has plummeted in line with the drop in trade we see on traditional exchanges.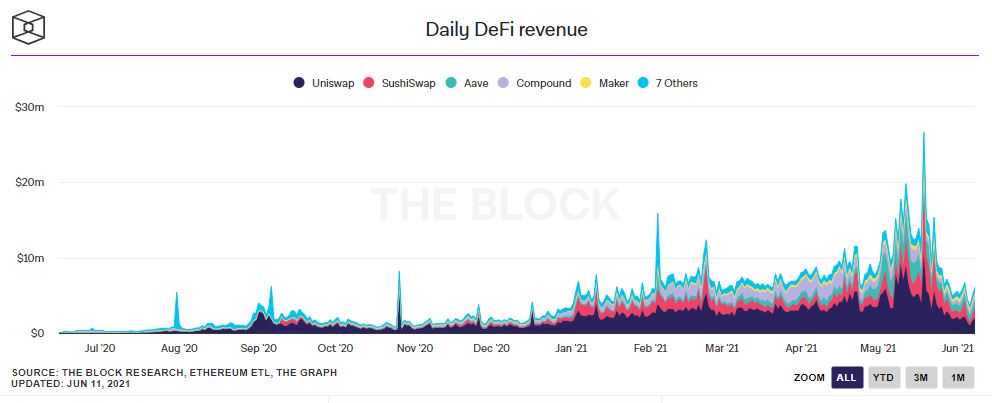 For more details check out Block information panel.