A rather controversial end of the trading week here in Asia, following the US inflation published last night and the last ECB meeting, which pushed US stocks to new highs, but has not yet led to solid moves in other equity markets. The US dollar is losing ground against all major currencies, but especially against the euro and pound sterling entering the London session, as gold returns above the $ 1,900 an ounce level. Meanwhile, Bitcoin is consolidating here after breaking through the $ 38K level, but cannot reach a new weekly high as it reverts to its start of the week position as another resistance line is built:
The Shanghai Composite fell about 0.5%, back below the 3600 level, as the yuan strengthens against the US dollar, while the Hang Seng is doing much better, climbing 0.5% to 28902. Japanese stocks are swinging again as the yen gets stronger, with the Nikkei 225 ending a scratch session at 28,948 as USDJPY bounced back below the 109.50 mid-zone after a very mild breakout the day before, with momentum remaining in negative territory: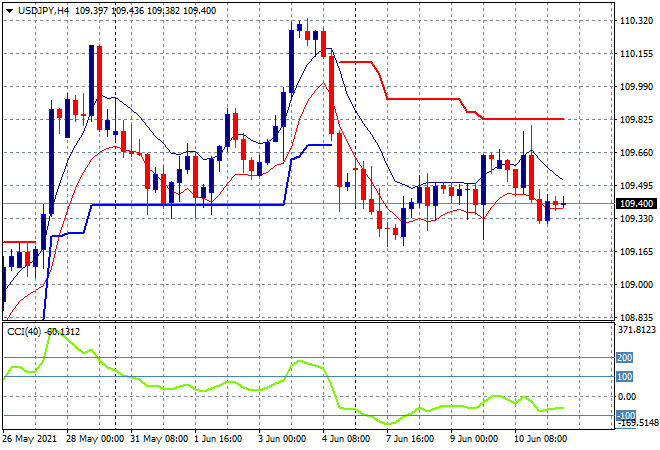 Australian equities closed off a solid week, with the ASX200 closing 0.1% higher and staying above 7,300 at 7,312, while the Australian dollar finally leveled off against other major currencies and rallied against the US dollar, rising above the 77 average. but still slightly below its intra-session and previous weekly highs, which act as resistance: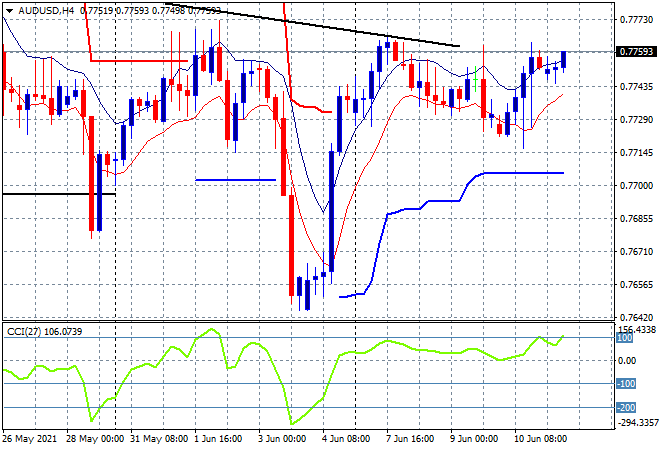 Futures on the Eurostoxx and S&P are stable open in London, with a strong currency holding back the euro, while the four-hour S & P500 shows a desire to move to last night's all-time high: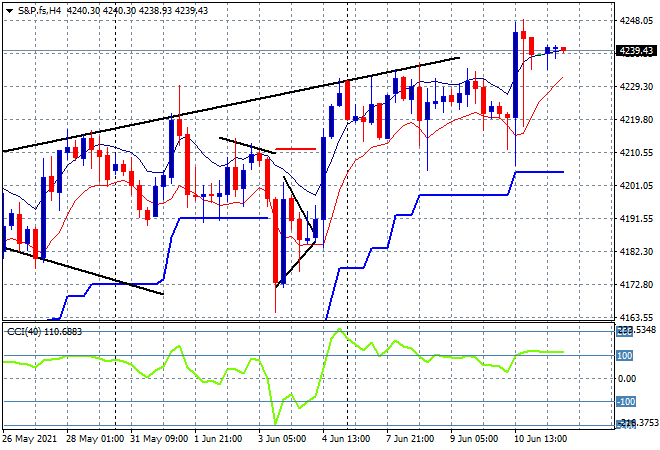 The economic calendar ends the week with UK GDP data, followed by a Michigan consumer sentiment survey.
Have a great weekend and stay safe (and South of the border, Victorians please!)
Recent Posts by Chris Becker
(see all)
Leave an answer
You must be logged in to leave a comment. Login now