This final International People Moves review details recent appointments from three brokers: Miller, Lockton Re, and McGill and Partners.
A brief description of these new hires follows here.
Miller, a London-based independent specialist reinsurance broker, has announced the appointment of Eric Manning as Head of Insurance Securities (ILS).
Manning is due to begin his duties in the third quarter, subject to approval by the Bermuda Immigration Department. He will report to Charlie Simpson, head of Bermuda.
Manning, with significant industry experience, will focus on developing best-in-class ILS and other risk and capital insurance solutions for Miller's clients. His appointment builds on Simpson's hiring earlier this year as governor of Bermuda, as the firm continues to focus on expanding reinsurance.
Manning has over 20 years of experience in the sector and came from Peak Capital where he was CEO. Prior to that, he was Managing Director of Aon Bermuda and also held senior management positions at Markel Re and Guy Carpenter. Eric holds a PhD. from the University of London.
Bermuda will be staffed by Sebastian Alexanderwho is relocating from Miller's London office, and Francesca Kakache… Alexander has extensive market and customer relationships, and has experience in the ILS industry, placing Industry Loss Guarantee (ILW) as well as traditional markets in London, Europe and North America. Cacace will support Miller's Bermuda team by sharing their diverse experiences and local knowledge of Bermuda.
***
Lockton Re, the global reinsurance business of the world's largest private independent insurance broker, announced that Ollie Jones will join Lockton Re in London later this year as a broker in the Marine and Energy Division.
Jones will join him from Guy Carpenter, where he most recently served as Vice President of Global Marine and Energy Practice. Prior to that, he was a broker at JLT Re, where he began his career.
***
McGill & Partners announced that Warren Mula joined a London broker as a non-executive director at McGill Global Risk Solutions LLC and strategic advisor to McGill and Partners.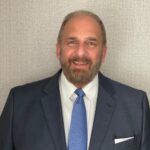 McGill and Partners has grown significantly in its first two years of operation, and Mula's role will be to support this growth with a particular focus on the US Specialized Broker's plans spanning talent, clients, markets and reseller partners.
Mula joined McGill and Partners after 40 years at Aon, most recently as President of Aon Risk Solutions. This included responsibility for all of Aon's global business strategies, as well as global relationships with carriers. He held this position in parallel with his current duties as CEO of Aon Broking.
Mula's previous experience also spanned a number of senior management and management positions, including Chairman of Aon Risk Services Companies Inc., Chief Executive Officer for the Northeast United States, National Head of the Strategic Account Management Group in the United States, and Managing Director of the Baltimore / Washington offices.
Topics
Mergers of Aon Lockton
Interested in Mergers?
Receive automatic alerts on this topic.