Comex Copper price should end the week lower as traders cut risk ahead of a potentially volatile weekly Chinese holiday. Comex High-Grade Copper futures are trading at $ 4.1705, down 2.65% over the week, 15% below the April high of $ 4.8880.
At the start of the year, supply disruptions, loose monetary policy and global decarbonization saw copper on Comex skyrocket to its highest level on record. But over the past few months, there have been several bearish trends. As a result, copper begins to look vulnerable to correction.
Due to the energy crisis in the country, the activity of Chinese factories slowed down in September for the first time since March 2020, which led to a decrease in demand for copper. Also, next week, Chinese futures traders will walk away from their screens, leaving the copper price volatile. This is important given the ongoing debt ceiling negotiations in Washington. Congress is unable to agree on a $ 28.5 trillion spending cap deal that could lead to a historic US default on October 18. While the likelihood of default is low, risky assets are starting to rally, causing the US dollar to jump to an annual high, putting further downside pressure on copper.
Copper price forecast
The price of copper is below the 50-day and 100-day moving averages and is struggling with the 200-day price at $ 4.1618. If the price ends below the 200 DMA today, it will confirm yesterday's breakout and potentially lead to heavy liquidation next week. That in view of the Chinese holiday, it could gain momentum. In this case, the uptrend line from March at $ 3.9950 will be the first support level. Coincidentally, at this level, the weekly chart is also starting to look disappointing. If that happens, copper could drop another 10% to its December high of $ 3.7340.
The bearish outlook relies on the price to close below the 200 DMA today. Therefore, if the price manages to close the week above $ 4.1618, it could get some respite. In addition, an agreement on a debt ceiling over the weekend will stave off a potential crisis and ease some price pressures. On the other hand, if the stalemate continues next week, bearish pressure will intensify and price action may become ugly.
Comex Copper Price Chart (Daily)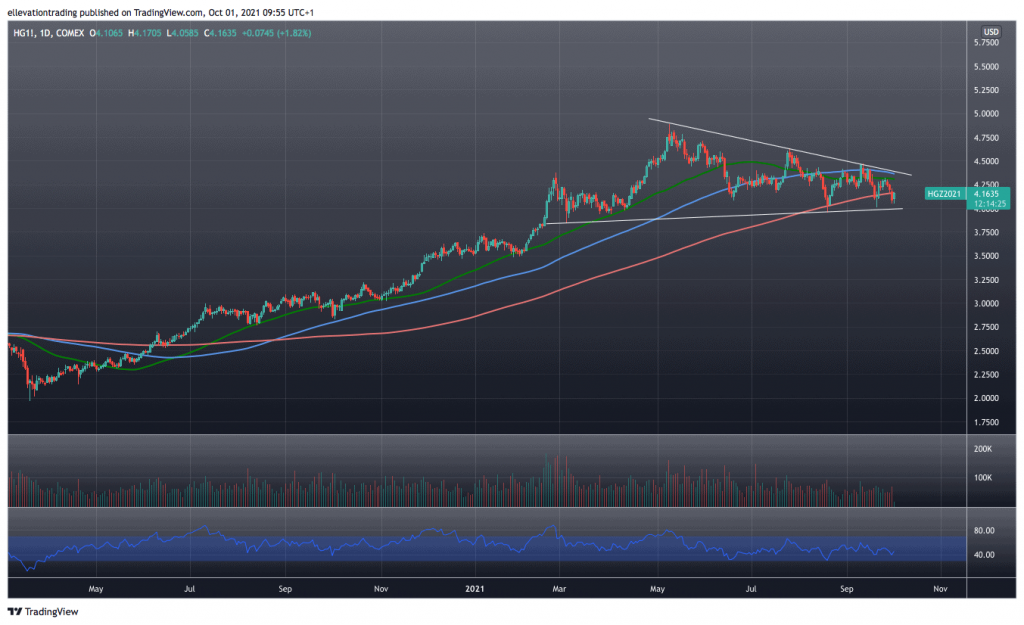 Comex Copper (weekly chart)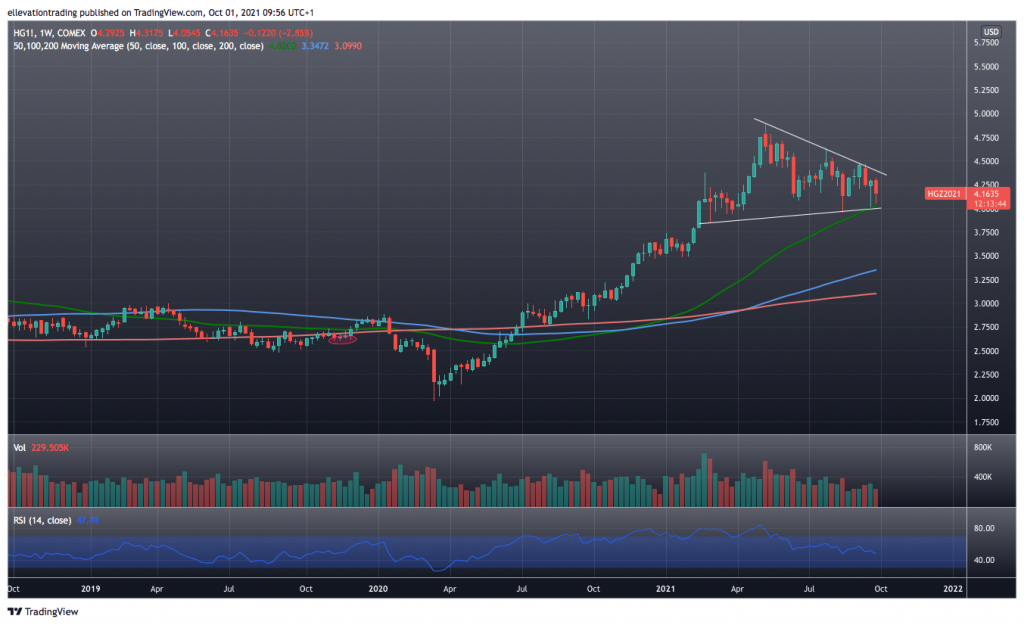 To learn more about the market, subscribe to Elliott at Twitter…